I spent more than $50 to find a bluetooth dongle that could have BDADDR(bluetooth device address) changed. For other people do not get frustrated(like i got) trying to find a dongle that works, I decided to do this topic with a list of what worked(or not) and where to purchase them.
Following bluetooth chips can have their bdaddrs permanently modified:
CSR bluecore4-rom
CSR bluecore2-ext
Some Broadcom chips can work, their bdaddrs can be temporarily modified.
You should prefer CSR bluecore4 chips over any other chips
(some CSR bluecore2 chips and some Broadcom chips do not work reliably).
Warning: most of the CSR dongles from ebay/dealextreme don't work because they are counterfeits!
The chip manufacturer and version are displayed in gimx-bluetooth: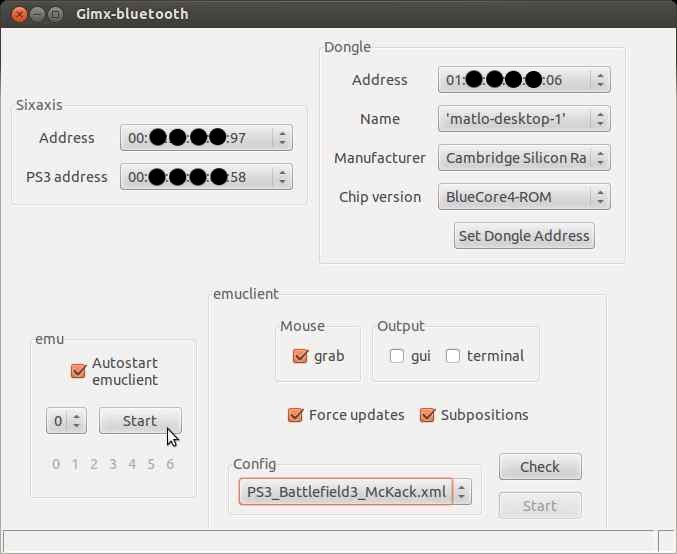 Bluetooth Dongle list
WORKS (bdaddr changed permanently):
WORKS (bdaddr not changed permanently, not recommended, can operate unreliably):
DOES NOT WORK (bdaddr cannot be changed, etc.):
sorry for bad² english