Hello i bought the GIMX from the new shop, and i have some issues.
I was following this Youtube guide
https://www.youtube.com/watch?v=oXdocjF0c8c
And he said to press the "teensy" button to get it to activate in the teensy software. My issue is that i can't seem to find it on the USB that i recieved.
I did everything else in the vide, and when i open up the GIMX launcher it looks like this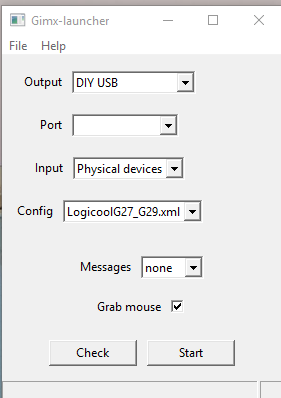 it can't seem to find the USB port that my GIMX is plugged into
The steps i did was first to follow the wiki guide
https://gimx.fr/wiki/index.php?title=Installation
and install the USB software included. Restarted my PC. I then plugged the GIMX into my PC, opened up teensy, loaded the firmware for the G29, but i couldn't find the button on the USB to load it to the GIMX
Please help.